smart car Performance Exhaust by SILA Concepts - Center Exit (V3)



Fits Models

smart 451 North / South America

Please make sure the product fits your car model.

In order to reduce errors in orders, please make sure the product you are ordering fits your vehicle model.

Have a question about this product?

WE'RE HERE TO HELP!

Call us at (888) 993-7552
and get assistance from one of our sales team members!

Product ID Number:
746

Shopping Cart

Your cart is empty.

Browse through our many listings
and purchase something today!

Shipping Estimate


Buying Internationally?



ORDERING 3 OR MORE ITEMS?
Call us for a shipping discount!
Phone: (888) 993-7552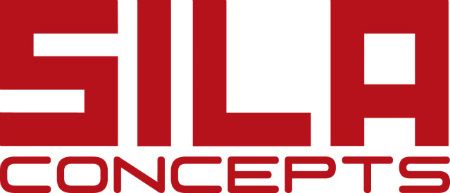 Performance. Quality. Sound. Durablity. Affordable.
The SILA Concepts Performance Exhaust Systems have become the most popular performance upgrades for the smart.
The goal of this line of exhaust systems for the smart was to offer the smart owner a great quality, trouble free exhaust system that would offer a higher level of performance over the current systems, a nice sound that is throaty, but at the same time not as loud as other competing units and lastly durable.
Over time we have had the opportunity to test many prototypes of this and other exhaust systems and offer feedback to the manufacturer to ensure that this product performs as designed and lasts. The manufacturer has continously improved these units as time goes by to offer a no nonse, great performing unit that is designed to last and perform.
We have been installing these units at our facility for years and have and continue to use them on our own smart cars. We have been very pleased with the nice sound, great quality and the added performance we have felt on our own smart after installing this unit.
The SILA Concepts Center Exit Exhaust has the following features:
Higher Performance
Finely Tuned Sound
Flex Pipe
High Quality TIG Welds
Polished Stainless steel Tip Design
Chamber Muffler Design
Magnaflow Stainless Steel Muffler
All parts used on this system are Made in the USA
The Exhaust System is fully Manufactured in USA
Direct Bolt On Replacement
Fully Adjustable Tip
No Modifications Needed - Minor trimming of the lower valance only
Full 1 Year Warranty Against Defects
This exhaust is completely hidden behind the rear panels and the only thing you will see is a polished stainless steel center exhaust tip.
Write Review
Your Name:
E-mail:
(
Note:

Only used for follow ups and / or support.
)
Your Review:
Note:

HTML is not translated!
Rating:
Bad
Good
Enter the code in the box below: