smart fortwo 451 Air Filter - aFe Pro Dry S (Dry Media)



Fits Models

smart 451 North / South America
smart 451 Europe
smart 451 Electric

Please make sure the product fits your car model.

In order to reduce errors in orders, please make sure the product you are ordering fits your vehicle model.

Have a question about this product?

WE'RE HERE TO HELP!

Call us at (888) 993-7552
and get assistance from one of our sales team members!

Product ID Number:
148

Shopping Cart

Your cart is empty.

Browse through our many listings
and purchase something today!

Shipping Estimate


Buying Internationally?



ORDERING 3 OR MORE ITEMS?
Call us for a shipping discount!
Phone: (888) 993-7552
Why choose aFe over other brands?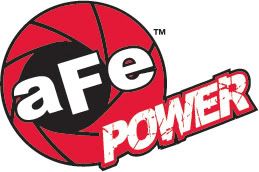 Get a 46.1% increase in flow rates!
aFe performance air filters use industrial urethane on all sides. Not two as in some other brands. This allows for better sealing inside the airbox. Additionally, aFe's filter pleats run the shortest possible distance. Other brands may run the length of the filter allow it to "Suck in" during heavy acceleration or throttle loads. The shorter span of aFe pleats makes for a stronger filter. Also, aFe pleats are deeper which lets more air pass through the filter with less restriction. This gives quicker throttle response and extends the service intervals due to higher dust holding ability.
Pro DRY S Filter Media

Pro DRY S has all the same qualities of the Pro 5R but uses a progressive 2 layer random weave synthetic media. No oil is used which makes servicing a snap. It also takes away any concern for Check Engine Lights. To clean simply tap, vacuum or wash with aFe's specially formulated cleaner de-greaser.
Oiled:
* Washable/Reusable Oiled Cotton Gauze Media
* Maximum Performance with Maximum Airflow
* Deep open pleats for longer service cycle
Dry:
* Washable/Reusable "Oil-Free" Dry Synthetic Media
* Maximum convenience with no re-oiling
* Deep open pleats for longer service cycle
Write Review
Your Name:
E-mail:
(
Note:

Only used for follow ups and / or support.
)
Your Review:
Note:

HTML is not translated!
Rating:
Bad
Good
Enter the code in the box below: