We are open during COVID-19 Shutdown
As an auto part supplier / auto repair facility, we are considered an "Essential Business"
and are permitted to stay open throughout the mandatory shutdown.
smart fortwo Baggage Compartment Cover
451 model - Genuine smart
Product Information
Manufacturer:
Average Rating:
Drive now, Pay later!
Make monthly payments with no hidden fees!
This smart car Luggage Compartment Cover provides protection from prying eyes and keeps small items securely in the luggage compartment. Thanks to its retractable design, it is simple to fix and can be operated easily with one hand if you want to transport larger items.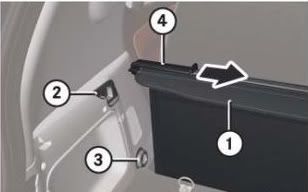 We consider this item a "Must Have" for every smart car owner.

Don't forget to check out our other listing for a very similar aftermarket version.
Product Reviews
Average user rating
5 / 5
1 total
---
SMART MADNESS is an independent site and company that is not affiliated with smart, smart USA and Mercedes-Benz. Copyright (C) 2020 SMART MADNESS, LLC. All rights reserved. SMART MADNESS, and the SMART MADNESS Logo are trademarks and/ or registered trademarks of SMART MADNESS, LLC in the U.S. and/ or other countries. All other company and/ or product names, descriptions, or written content maybe trade names, trademarks, and/ or registered trademarks of the respective owners with for which they are associated. SMART MADNESS is a subsidiary of MADNESS Autoworks.