Why choose aFe over other brands?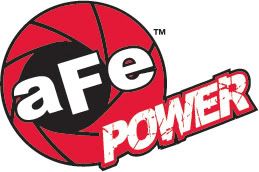 Get a 46.1% increase in flow rates!
aFe performance air filters use industrial urethane on all sides. Not two as in some other brands. This allows for better sealing inside the airbox. Additionally, aFe's filter pleats run the shortest possible distance. Other brands may run the length of the filter allow it to "Suck in" during heavy acceleration or throttle loads. The shorter span of aFe pleats makes for a stronger filter. Also, aFe pleats are deeper which lets more air pass through the filter with less restriction. This gives quicker throttle response and extends the service intervals due to higher dust holding ability.
Pro DRY S Filter Media

Pro DRY S has all the same qualities of the Pro 5R but uses a progressive 2 layer random weave synthetic media. No oil is used which makes servicing a snap. It also takes away any concern for Check Engine Lights. To clean simply tap, vacuum or wash with aFe's specially formulated cleaner de-greaser.
Oiled:
* Washable/Reusable Oiled Cotton Gauze Media

* Maximum Performance with Maximum Airflow
* Deep open pleats for longer service cycle
Dry:
* Washable/Reusable "Oil-Free" Dry Synthetic Media
* Maximum convenience with no re-oiling
* Deep open pleats for longer service cycle